Have you recently been in search of a tasty cracker?
May I suggest an Ak-Mak?
From the cradle of civilization; the ancient lands made famous by Noah's Ark... AK-MAK Bakeries brings you the original Armenian Cracker Bread, "AK-MAK"® — the cracker bread with a 3,000 year history. — Quote from the back of the box
Ak-Mak is a stone-ground Armenian cracker bread made in California. It's been manufactured by the Soojan family for four generations, since 1893. It is almost definitely available at your local grocery store.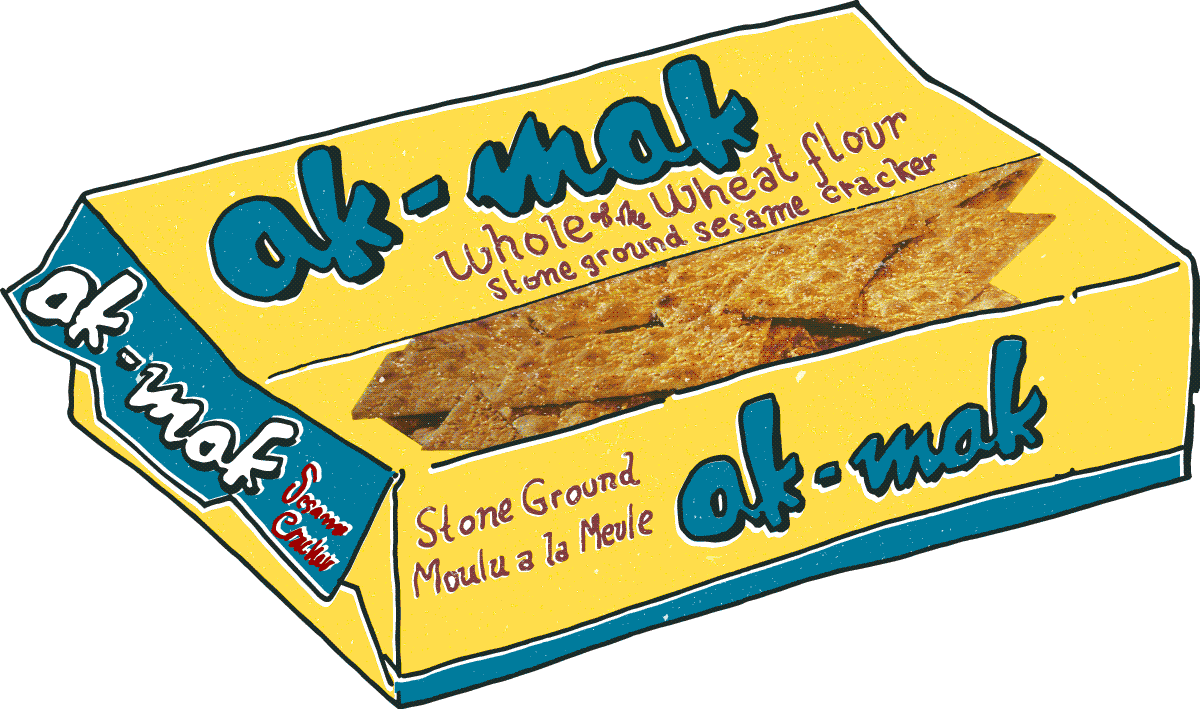 Each box comes with twenty crackers. The crackers are divided into sheets of four and are lightly sprinkled with sesame seeds. They are dry and crispy, but with a mild whole-wheat chewiness.
The crackers contain only six ingredients: organically grown whole wheat flour, clover honey, sesame oil, dairy butter, sesame seeds, yeast, and salt. They contain 5g of protein per serving.
Ak-Mak's website lists their product as being certified organic, but nowhere on the box do they advertise this. In fact, on the side it says "copyright 1995". Ak-Mak has not changed their packaging since the O.J. Simpson trial.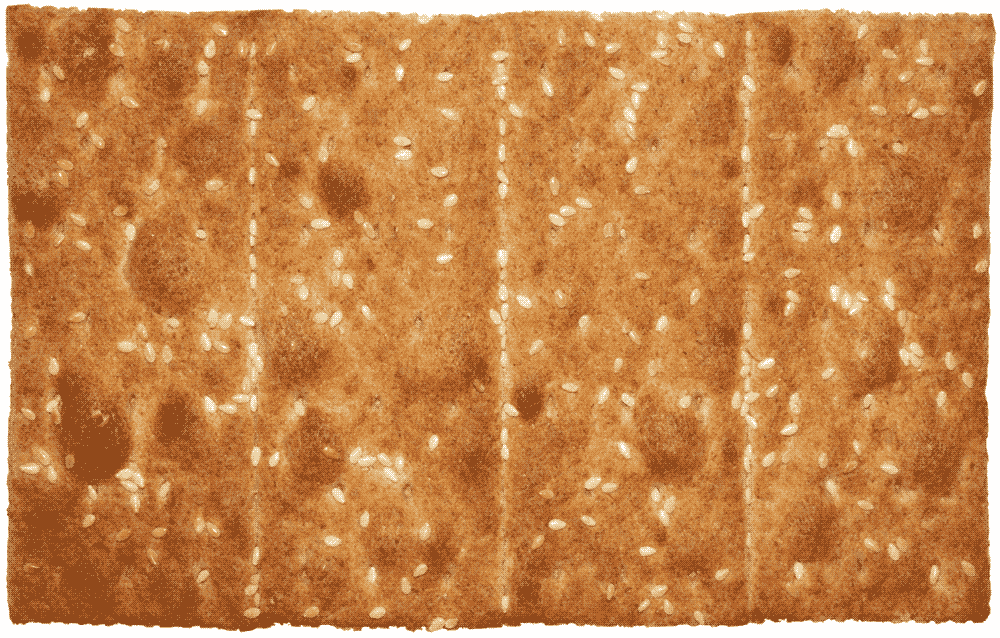 Next time you've finished whipping up a batch of hummus and you're wondering if you should buy some pita bread, skip it! Pita bread these days is full of weird garbage. I'd suggest an Ak-Mak.
If you want a good cracker, Ak-Mak is a superior choice. You will not be disappointed.