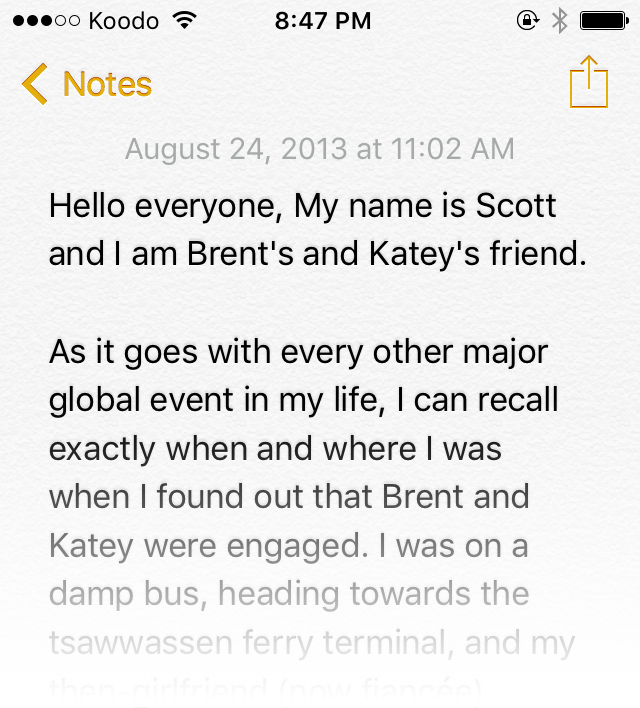 A speech from the wedding of two highschool sweetheart friends of mine. They were the first of my peers to get married. I misspoke at the barbers the day before and had a haircut I didn't like. Someone said I looked like Macklemore.
---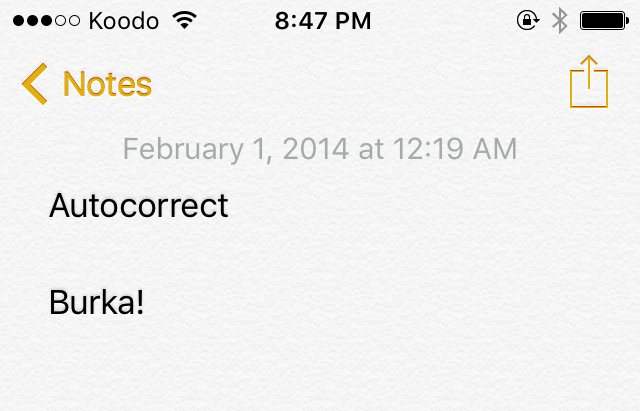 I had a project idea once where I'd take people's text-message autocorrect mishaps and try and illustrate them literally. During a hockey game, my friend Hal received a text from another friend after a particularly impressive play by then-Canuck Kevin Bieksa. The text had meant to just say "Bieksa!". I figured I'd draw a hockey player in a burqa. Maybe I'll still do this project.
---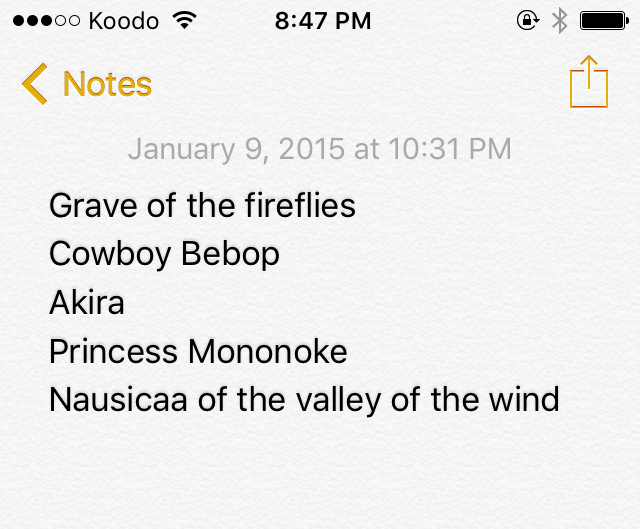 A list of Japanese animated films recommended to me by my friends Will and Mel outside Lucky Bar one night. I haven't yet watched a single one of these movies. Don't bother me about it, I know they are good. Let me live my life.
---
These are, in my opinion, the most desirable sites at Kalaloch Campground in Olympic National Park, Washington.
---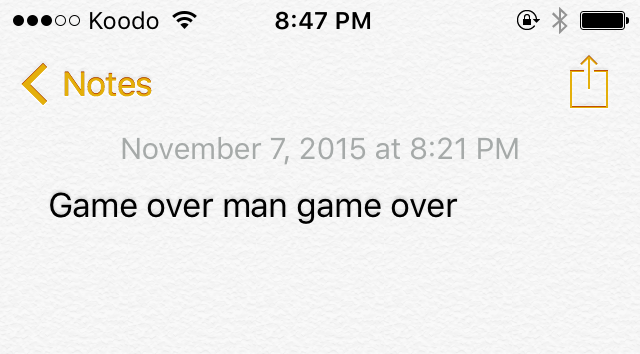 This is the line that Bill Paxton wails in the film Aliens after the crew's ship crashes, stranding them on a planet full of aliens. Before watching the film I knew this only as the short audio clip that played over the "Game Over" screen of Maelstrom, an Asteroids-eque game for the Mac which my father would play incessantly in 1993. To this day it is the only computer game I have known him to play. When Bill Paxton (R.I.P.) uttered the lines in the film I instantly made the connection, and was overcome with a powerful wave of childhood remembrance. I became very excited and wrote the words down so I wouldn't forget to tell my family.
---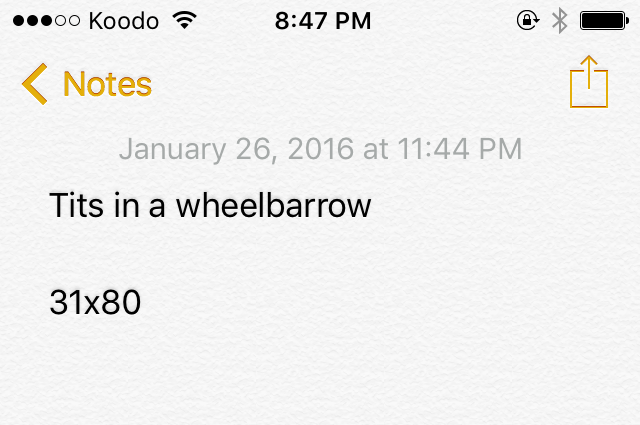 I used to work in the kitchen of a local vegetarian restaurant, and shared the super early breakfast shift with a man named Ashley. We worked in separate but connected rooms, me handling the breakfast line and him doing prep for lunch and dinner. I found the shift very stressful, and he was relentlessly chatty. When we ran into each other last year, he told me his strongest memory of our mornings together was this: he was trying to convey to me his preference in women, and I was able to articulate his tastes perfectly with the words "tits in a wheelbarrow". He has carried these words with him ever since. I have absolutely no recollection of any such conversation.
The numbers are the depth/width dimensions of the shelves I built and installed in our apartment utility closet.
---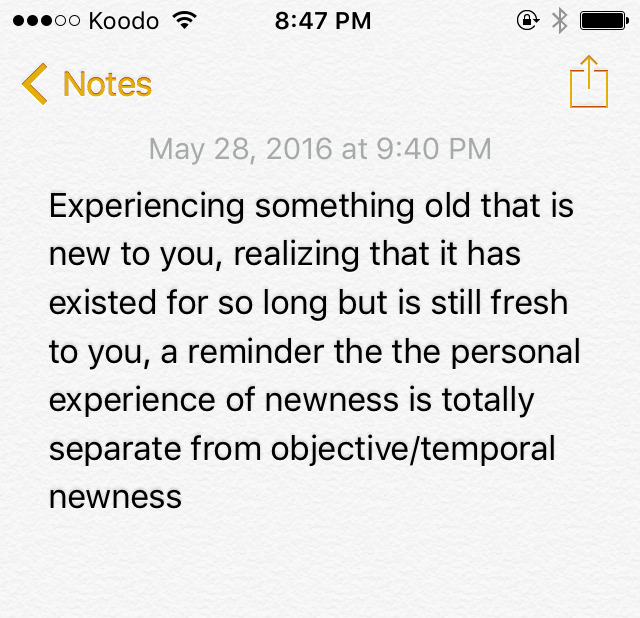 All I can presume about this one is that I thought it would inspire a journal entry of some kind. I cannot remember what life observation compelled me to write this down. I'd guess that I'd written it during one of the two times I was stoned in 2016, but the dates don't add up so I don't really know what to say.
---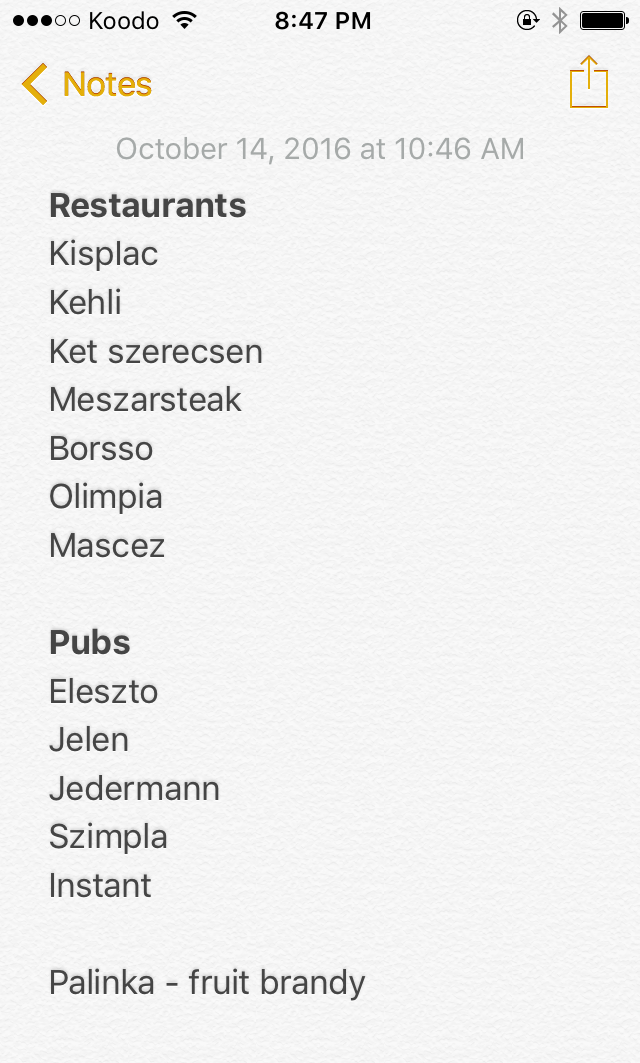 A list of recommendations for Budapest passed on from my friend Ed. For the duration of our visit my wife and I referred to it as "Ed's List". Ed has great taste.
Palinka is indeed a fruit brandy. Eastern Europe really has their shit figured out when it comes to fruit brandy.
---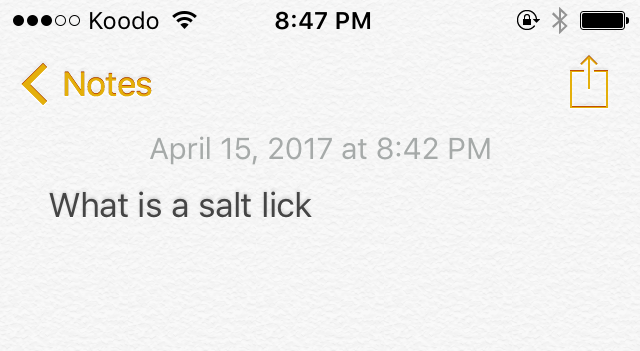 This also was intended to be the seed of an idea for a short piece of writing. I don't exactly know what I thought it would turn into. I do in fact know what a salt lick is. Does everybody know what a salt lick is? Maybe this is a valid question to ask.
---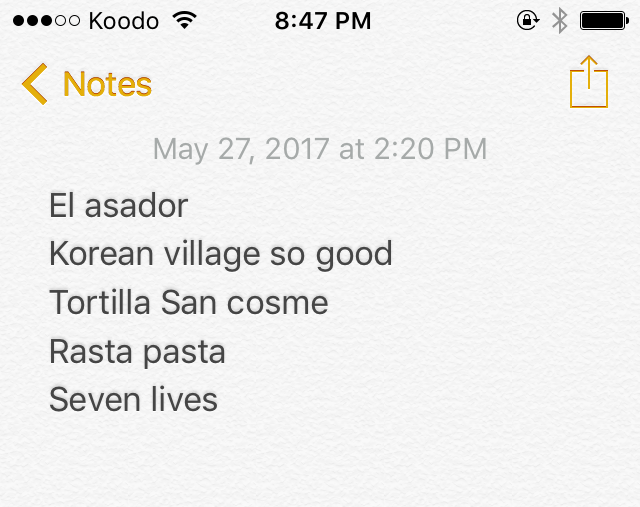 A list of food recommendations for my time in Toronto, dictated to me by members of my friend's softball team, still glowing from their win (on a technicality) a two days before. I had a great sandwich at Tortilla San Cosme, and someone complimented me on my backpack in the bathroom.
---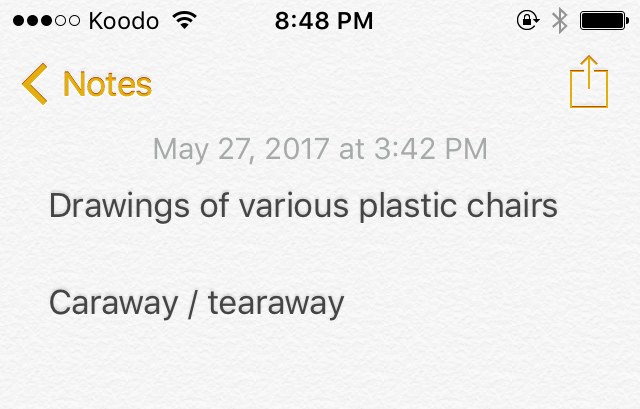 The first part is an idea for a visual art project. I drew a lawn chair once and though it turned out well, so I might do a series. They will be my soup cans.
The second part is just a really solid pair of rhyming words.
---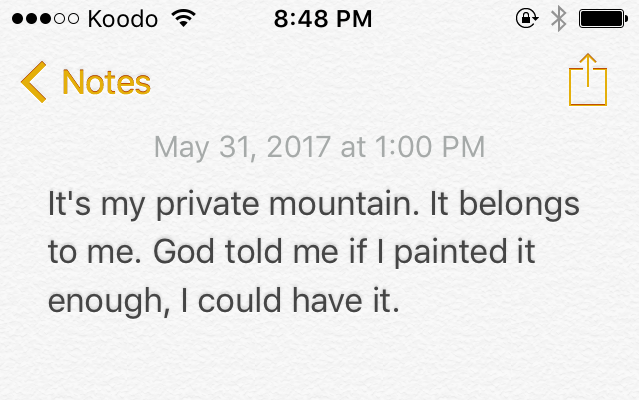 This is a Georgia O'Keefe quote I enjoyed from her retrospective at the AGO. She was referring to the mountain visible from her home in New Mexico. I subscribe to this worldview one hundred percent.
---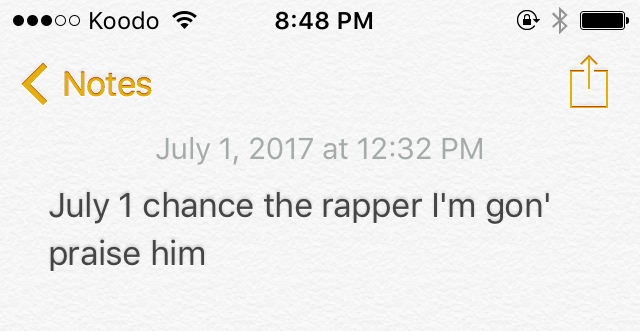 Gotta keeping track of those wakeyjams while you're camping!