Alanna and I went to South America in 2014 and I had a pretty good time keeping track of all the interesting things to drink. I wrote about them on our travel blog awhile back and this is pretty much the same as that.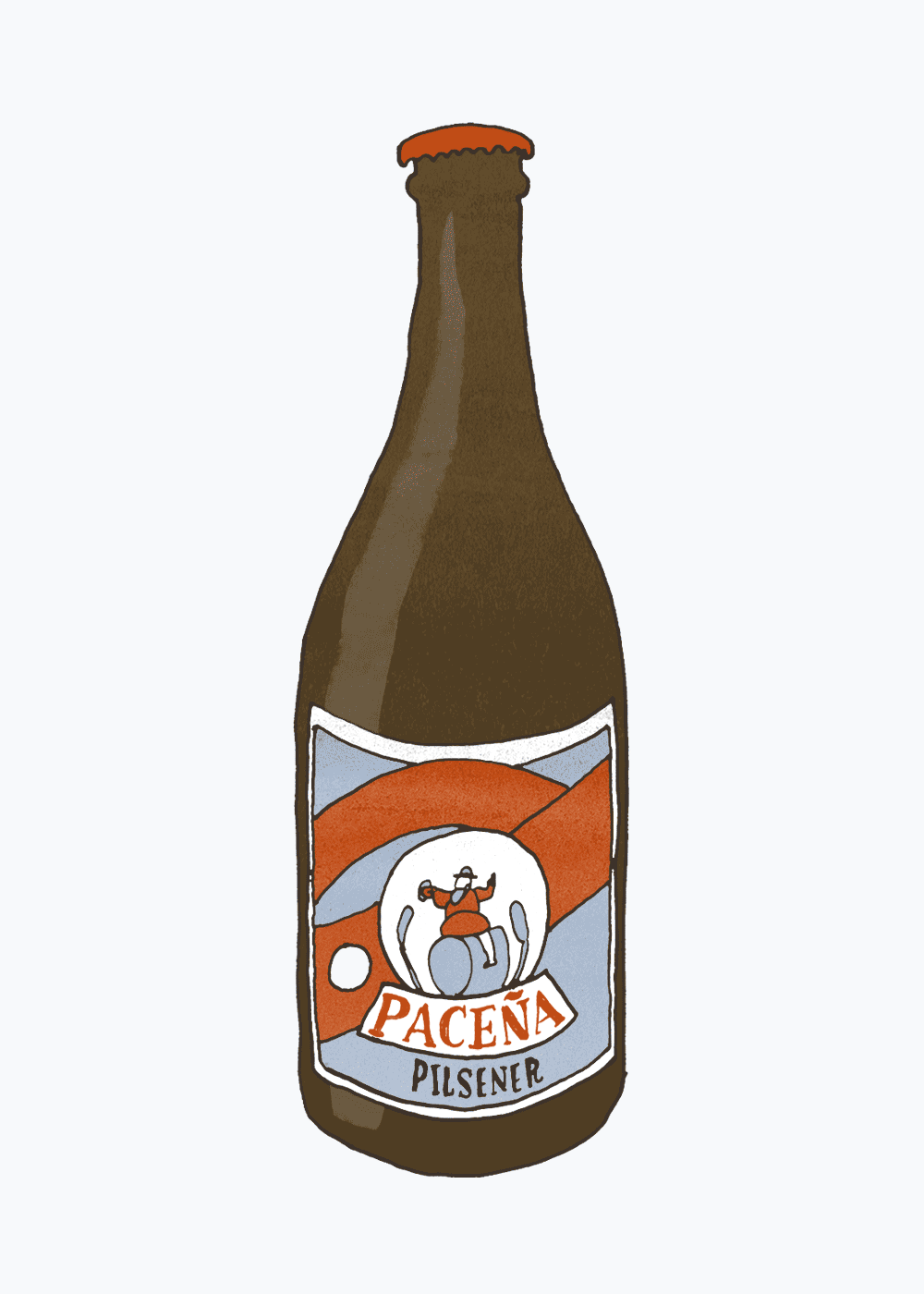 Beer
Everybody loves beer! Wherever you go in the world there will be beer. Alas, in the countries we visited, the beer was consistently uninteresting. Served most often in 750ml or 1L glass bottles, South American cerveza is watery, pilsnery foam. Each country has their own mammoth brand of choice, with competitors pushed to the sidelines. In Bolivia we had some quinoa beer which was not bad. I would drink the quinoa beer again.
---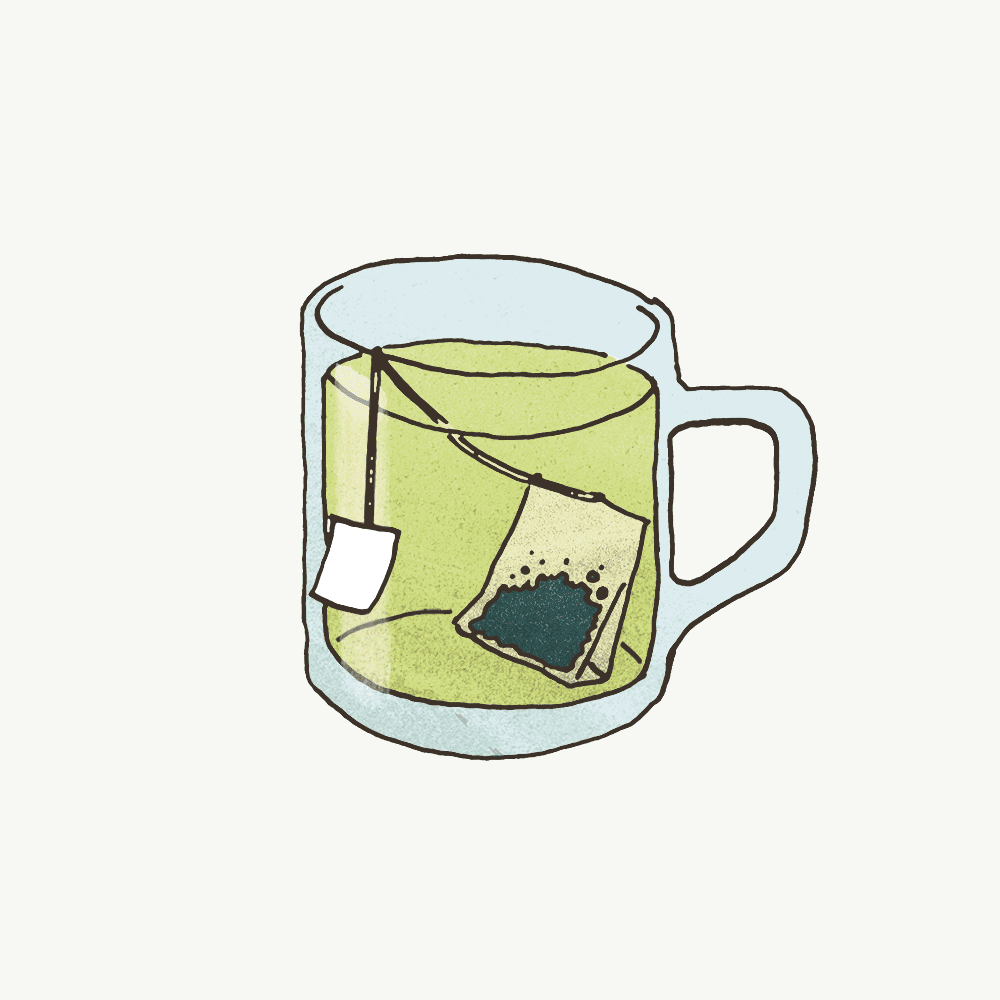 Coca Tea
Coca leaves are everywhere across Ecuador, Peru and Bolivia and their history and usage is an intrinsic and extremely complelling piece of Andean indigenous culture. Because of the cocaine connection I assumed (and maybe I'm not alone here) that the leaves were pharmaceutically potent and therefore a tea would somehow induce a high, but the tea looks and tastes similar to green tea and will alter your mind just as much. Most hostels had raw leaves available to make tea but packaged teabags are also common. Despite its wimpiness, coca is banned in the US and Canada.
---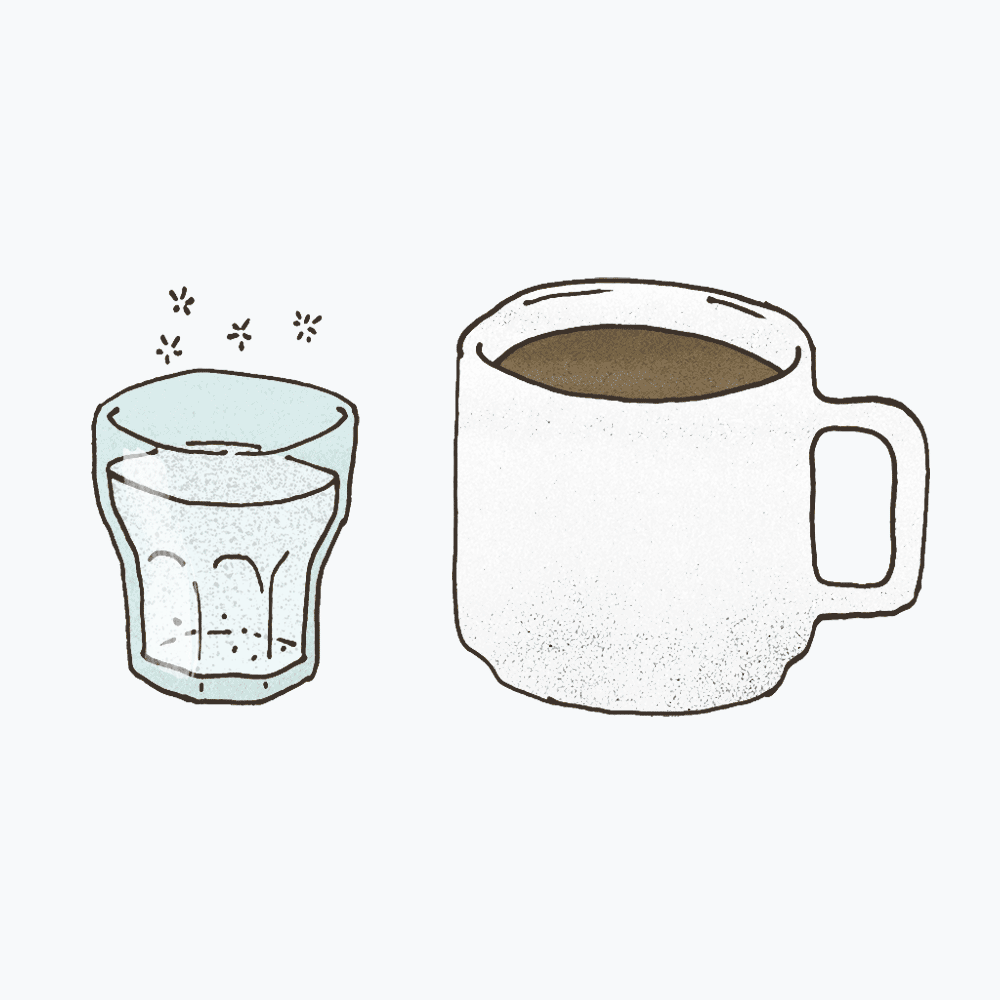 Cafe Con Leche
Ordering coffee with milk was been a moving target the whole trip. Cafe con leche is the term, but it can mean any number of things based on the establishment. We received: a giant mug of hot milk with only a fleeting wisp of coffee; a thermos of hot water alongside a carafe of cold concentrated coffee and powdered milk; instant coffee with condensed milk; and, occasionally, a hot black coffee with a small amount of milk on the side (which is, you know, what us North Americans expect). We found the best thing to do was order a cafe negro, wait for it to arrive, and follow up with a separate request for the milk. In Argentina a cafe con leche is synonymous with a latte and is always served with a dainty two-ouncer of sparkling mineral water, which I found to be just the greatest idea. God bless Argentina all that is caucasian and snooty.
---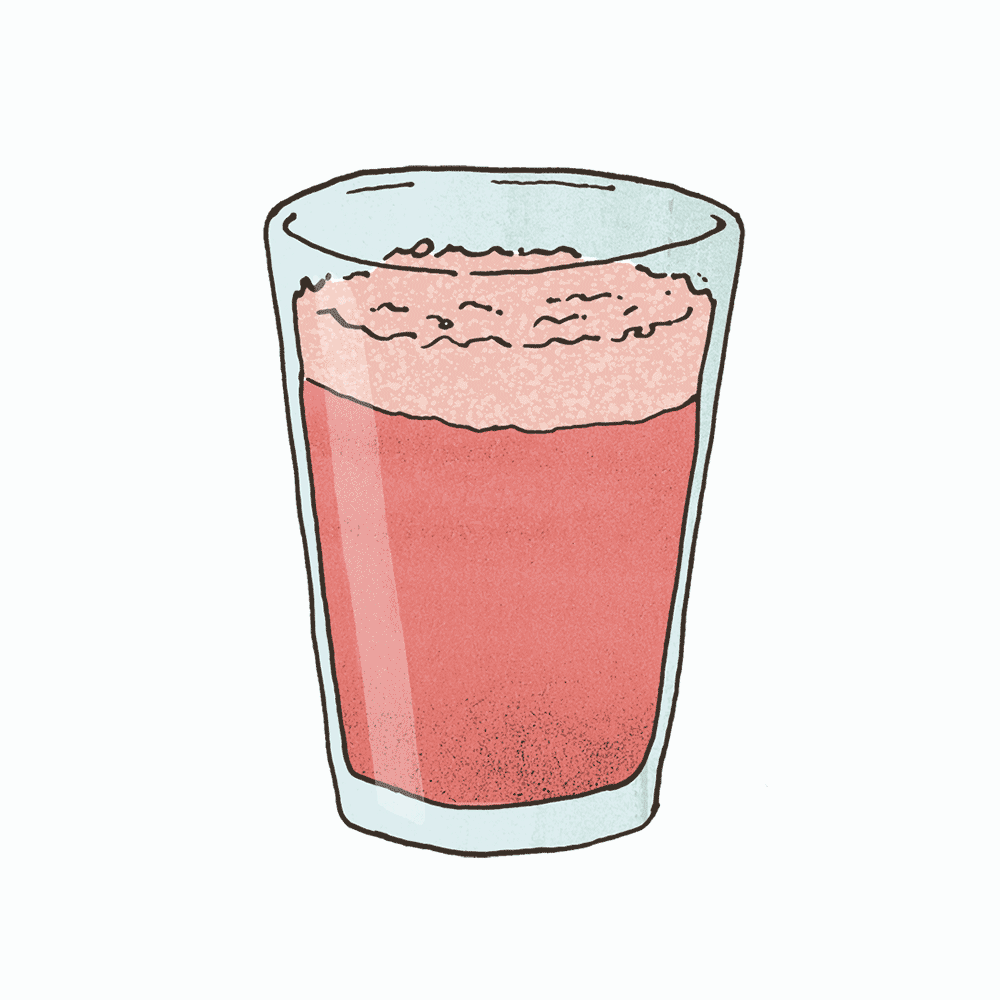 Chicha de Jora
This is a village corn beer which we sampled in Peru. I wrote about our Inca Happy Hour here. After that experience we assumed we"d learned what "chicha" was, but the term seems to encompass any beverage, alcoholic or not, sometimes originating as corn or grain, sometimes not. In Ecuador it's what they call their local moonshine, and elsewhere in Peru we ordered chicha at a market stall and got a weird sweetened polenta smoothie, so who knows.
---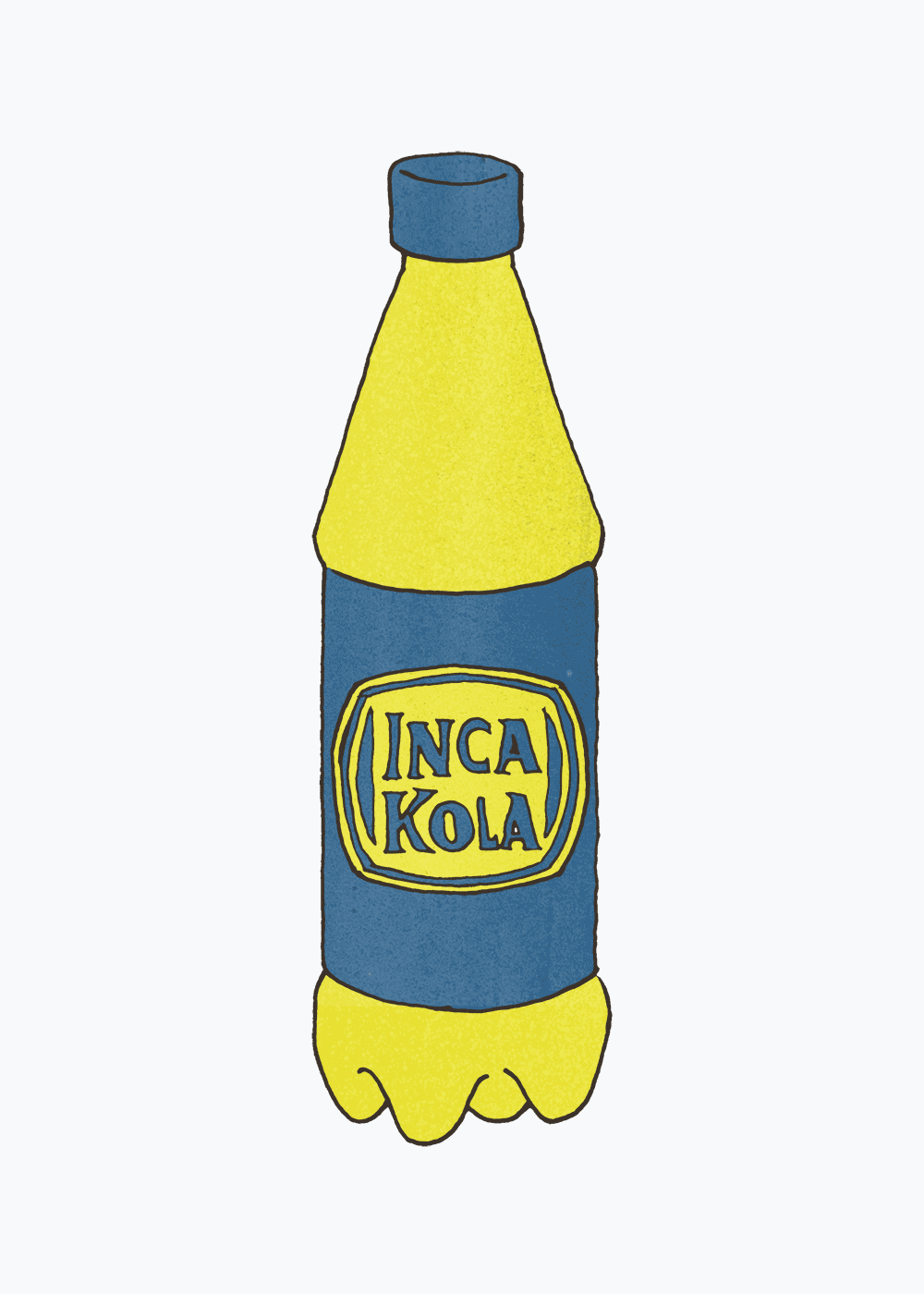 Inca Kola
This bright-yellow carbonated beverage tastes like cream soda with mild urinal-puck undertones. We purchased it two or three times thinking we were supporting local industry and continuing our casual boycott of Coca-Cola (which has, unsurprisingly, a monopolous stranglehold on the entire continent) but we eventually learned Coke owns Inca Kola too.
---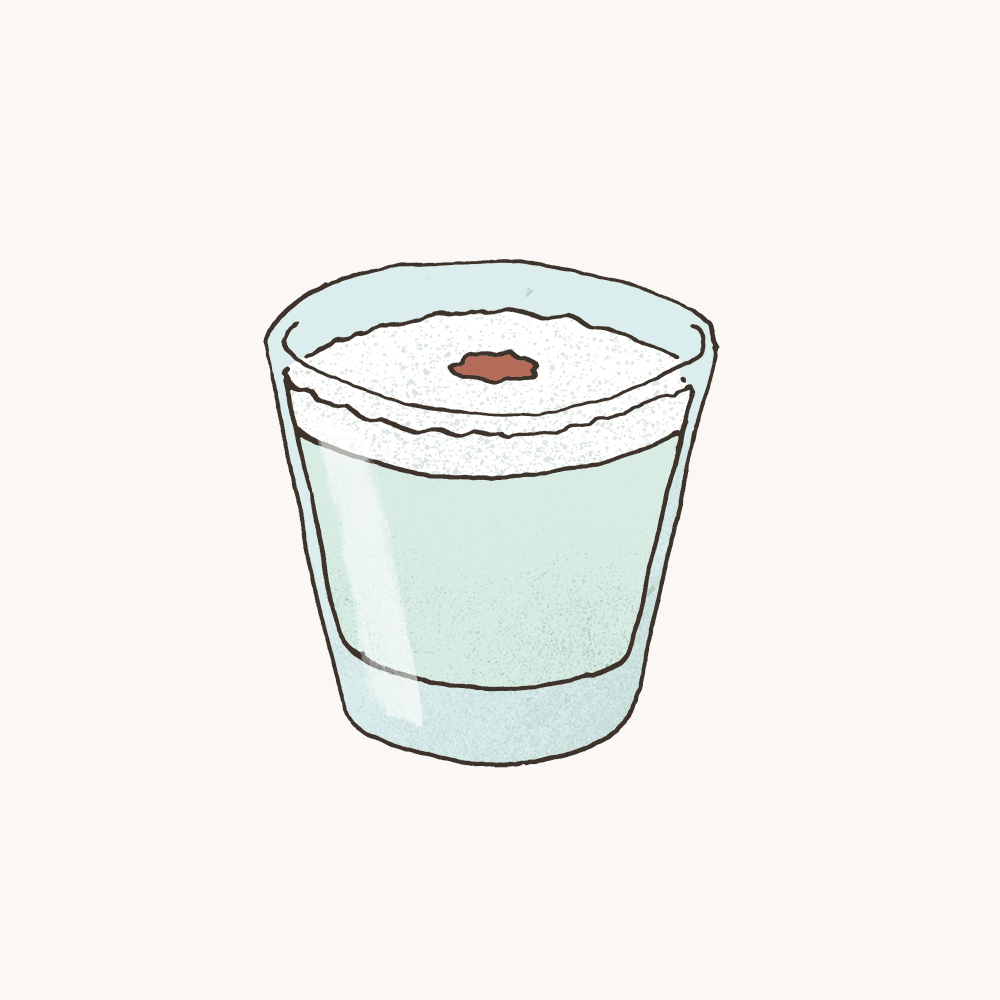 Pisco Sour
This blend of pisco, lime juice, sugar, egg white and a small dash of bitters is Peru's national cocktail and one of the pillars of tourism in the country, like Guinness in Ireland. Pisco is a regional grape brandy that I'm sure was at one point considered the swill of the lower classes but is now packaged and marketed with all the degustatory hoopla of a single-malt scotch. I consumed a numerous amount while in the country, and it is a great cocktail to order because it's hard to get wrong: a little sweet, still tastes good; a little sour, still tastes great. In contrast to what any sleeve-gartered mixologist may proclaim, the traditional method of making a pisco sour involves an unwashed blender and no measuring whatsoever.
---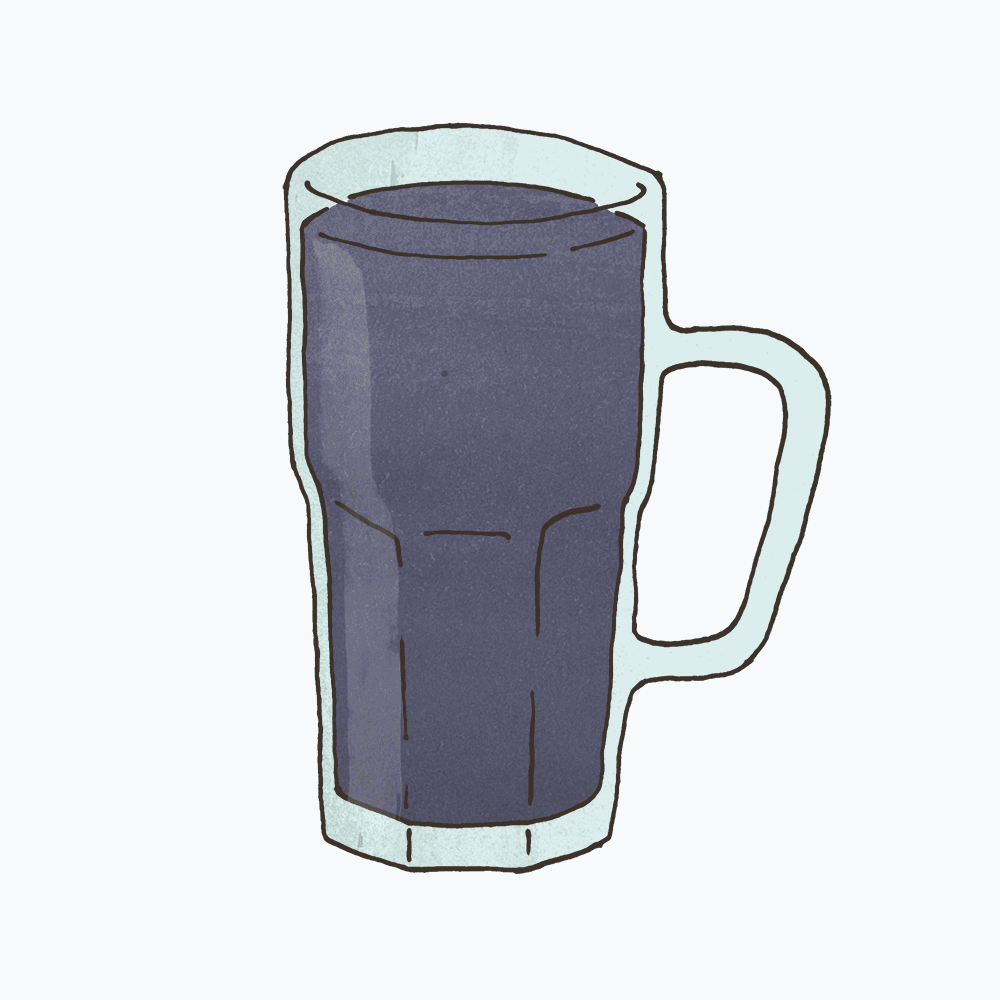 Chicha Morada
Another curious cousin of the chicha family, this is a blackish non-alcoholic beverage served complementary with almost every lunch we ate in the north half of Peru. Its flavour hovers somewhere between cold coffee, cold tea, flat stout, and liquorice. While we enjoyed it several times utterly confused by its contents, we eventually learned it is brewed from roasted barley and is therefore considered beer.
---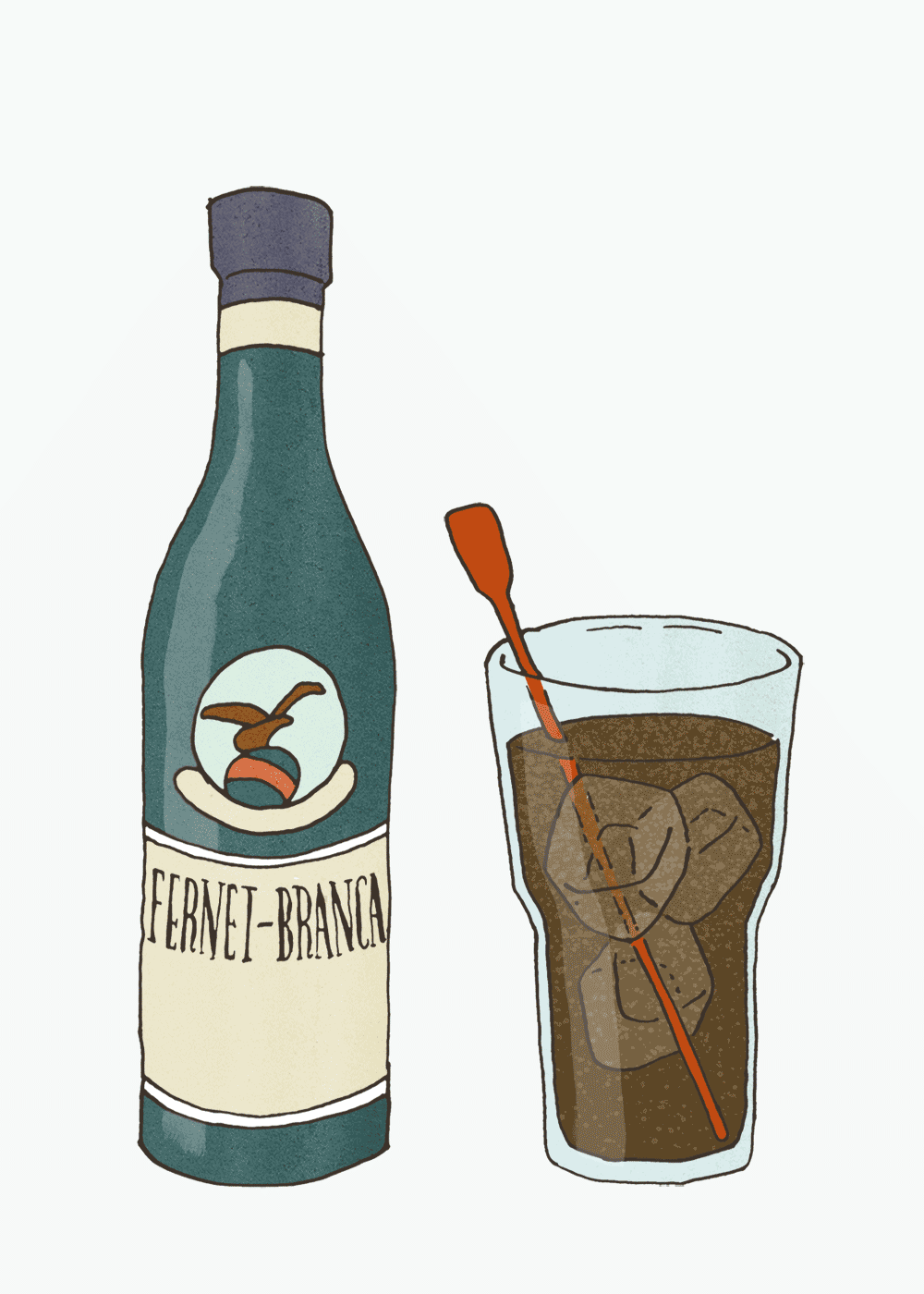 Fernet Branca
In North America Fernet Branca is a peripheral Italian oddity but in Argentina it was everywhere. At one point I had to pause to photograph an empty bottle abandoned on a dirty sidewalk because it was just so weird to see this herbal, toothpastey digestif treated as though it were Mike's Hard Lemonade. Argentines always mix it with coke, and it's a really great combination. When you order at a restaurant you receive a glass with a wonderfully generous pour of Fernet (it's 40% alcohol) and a bottle of coke so that you may dilute the beverage to your liking.